The salty-sweet combination of the ice cream and the bacon make this one of the most unique and flavorful ice creams out there!  I debuted this bad boy on Thanksgiving and there were people eating it straight from the container with their spoons – it's that good.  For anyone who loves ice cream I recommend you immediately add this maple bacon ice cream recipe to your repertoire.
Start by candying the bacon.  This is going in at the end after you are done making the maple ice cream.
Normally I recommend using inverted sugar in my ice cream recipes, it helps to get rid of those dreaded ice crystals that can make your ice cream taste bad and ruin its texture.  However, the maple syrup in this recipe does the job of the inverted sugar so you don't need any special ingredients to get that smooth creamy flavor.  Check out the image below as a reference when making your custard – you should see the trace of your finger across the back of a spoon.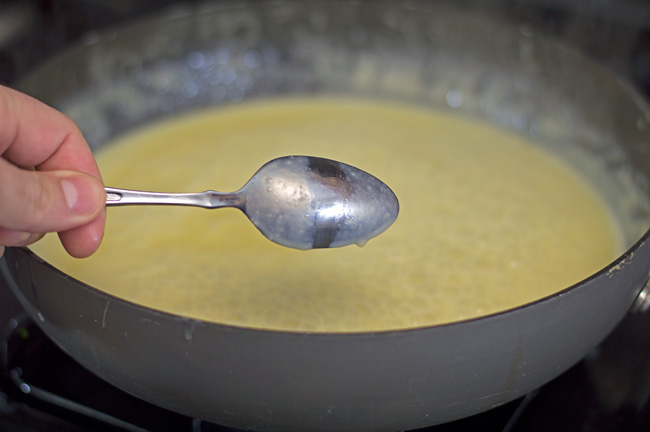 Bon Appetit!